BEST PRICE
BEST PRICE offer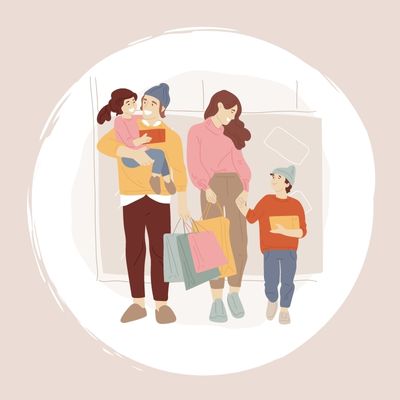 Have you seen your desired item cheaper from a competitor? Get your personal best price offer now.
What are the conditions of the BEST PRICE offer?
The BEST PRICE offer must be applied for before making a purchase request
The offer must come from a commercial provider based in Germany
Ebay, Amazon and other platform offers are not taken into account
The article must be immediately available from the comparison dealer
EAN code, manufacturer number, color and model year must be identical
The difference to the competitor product must be at least € 2
The BEST PRICE offer cannot be combined with other promotional discounts
The shipping costs of the competitor are included in the calculation
The BEST PRICE offer only applies to products that we have in stock or can still be ordered from the manufacturer
The BEST PRICE offer has no effect on other legal rights of the customer
How do you get the BEST PRICE offer?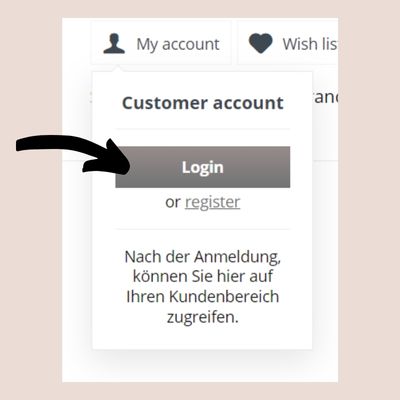 First step
Register at www.baby-garage.de or log into your account.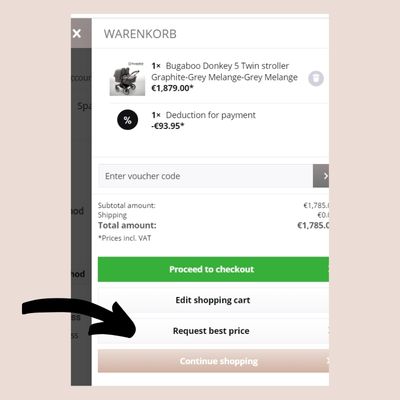 Second step
Place all desired items in your shopping cart and request a Best Price offer.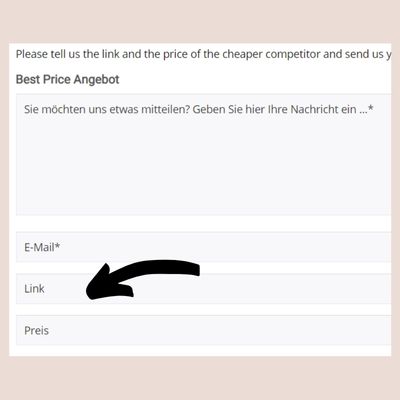 Third step
Fill out the form with link and price and send us the request.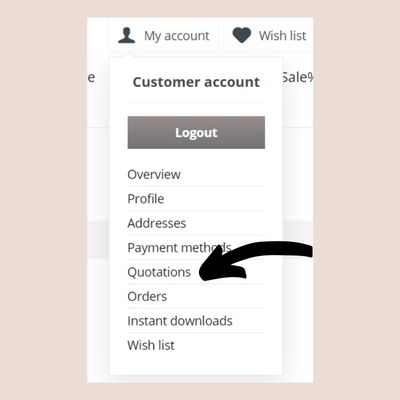 Fourth step
If all conditions are met, we will activate the customized offer. Check your billing and delivery address and choose your preferred payment and shipping method.